History of Rainbow Ranch in Big Sky, Montana
The Halfway Inn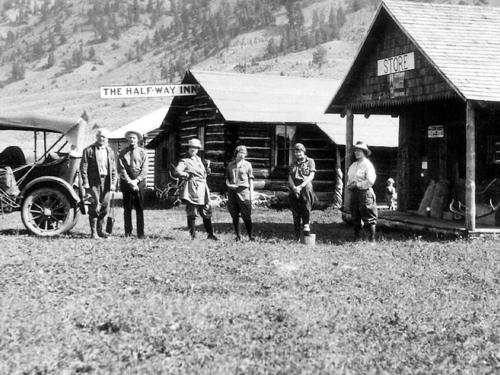 Originally built in 1919 and named "The Halfway Inn" because of its
location halfway between Bozeman and West Yellowstone
, the Rainbow Ranch Lodge has undergone many changes in its 90+ year life. The property was originally homesteaded as a cattle ranch by the Lemon Family. As travelers passed through they needed a place to stay so the Lemons started renting rooms and making meals. It served as a hub for the local community and travelers alike into the 1940's, with the services growing to include a gas pump, store, auto shop, smokehouse, blacksmith and sawmill.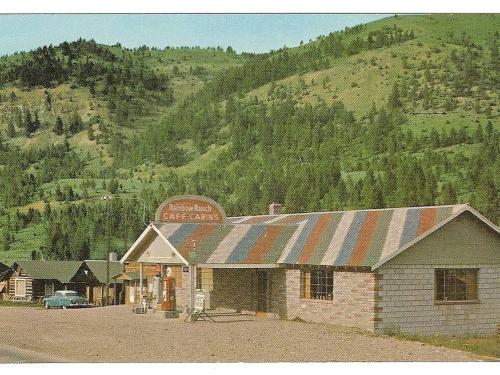 The founding owners sold the property in 1946, and the subsequent owners closed all other business except the Inn. The Rainbow Ranch Lodge benefited tremendously with the advent of the Big Sky Resort in the 1970's, and the property continued to be developed and improved throughout the '80's and '90's. The name "Rainbow" Ranch was derived from the multi-color tiles on the roof of the original building in the picture to the left.

A devastating fire destroyed the main lodge in 2008, but it was quickly rebuilt within the next year incorporating the same rustic elegance it previously enjoyed.

Today the Rainbow Ranch Lodge is an award winning, luxury resort that continues to provide world class dining, lodging, and recreation under the Big Sky.